2019 was weird for me when it came to film. In some ways, it wowed me. In other ways, it made me shake my head. Sandwiched in between an epic franchise finale and retellings of classic favorites were some real gems (cut and uncut).  Below is the best of the best, for me at least. As with every year, not everything could make my top ten, so here are my honorable Top 5 Best of the Rest of 2019.
THE BEST OF THE REST
5. Brittany Runs a Marathon
4. Luce
3. Spider-Man: Far From Home
2. Waves
1. Avengers: Endgame
---
THE FEATURE FILMS
Without further delay, here are my 10 favorite films of 2019. If you haven't had a chance to see them, hopefully, this list will help encourage you to seek them out soon and draw your own conclusions
10. UNCUT GEMS – One of the surprise performances of 2019 is Adam Sandler in "Uncut Gems". As a gritty New York gambler, Sandler shows us the life of trying to make a fast dollar, and his performance carries the film all the way to its surprising conclusion. His performance combined with the fantastic cinematography put me right in the tough streets with him, hoping that I don't get caught saying or doing the wrong thing, for fear I might get a bullet in the chest.
9. ONCE UPON A TIME… IN HOLLYWOOD – Quentin Tarantino is a director that I can respect and value, but also dislike and dismiss based on personal preference. There are few movies I can watch more than once with him in the director's chair. "Once Upon a Time… in Hollywood" stands out as one. Tarantino succeeds in crafting his own history, using a combination of real-life celebrities of Hollywood past as well as fictionalized characters representing those personalities that lived so prominently of that era. Two of those characters, Rick Dalton and Cliff Booth, and their friendship carry the story, something I didn't expect from QT. That relationship becomes the catalyst for the film, and it's the thing that captured my attention more than anything. (Hear our discussion about "Once Upon a Time… in Hollywood" in Episode 178 here.)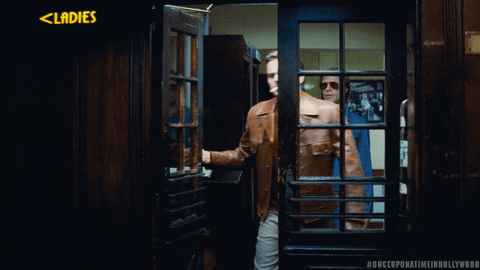 8. JOKER – A friend of mine said to me after seeing "Joker", "if this was about a guy named Arthur Fleck, without the whole Joker origin story, it would have been just as impactful." I completely agree. What Todd Phillips does in this story is invite us into the chaotic world of mental illness with the pressure of having that mental illness in a world that expects you to behave as if you don't. Joaquin Phoenix delivers an outstanding performance and journey succumbing to the monster he eventually becomes. It's a hard movie to watch and one of the few I hesitate to revisit because of the impact it has. But it's one that will be the most memorable of 2019 for me. (Hear our discussion about "Joker" in Episode 191 here.)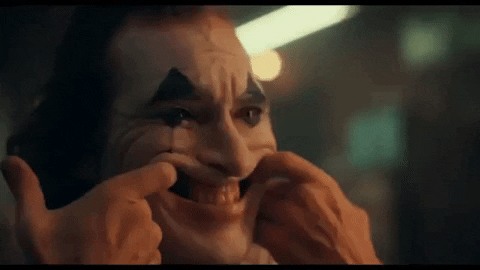 7. FIGHTING WITH MY FAMILY – I love it when a movie makes me feel happy. What I thought was going to be a nice little throw-away popcorn flick turned out to be one of the most memorable films of the year. It is anchored by Saraya Knight, an up and coming wrestler with dreams of being in the WWE, but the emphasis extends to the importance of family, of being connected to a common set of people, believing in each other's dreams and how success and failure can shape each person's life. It also doesn't hurt that it takes me back to my days growing up watching "rasslin" every Monday night and Saturday afternoon.
6. MARRIAGE STORY – What a gut punch. "Marriage Story" acts as a mirror in a lot of ways in exposing the honesty of real relationships. It's a raw vantage point seeing how two people come to grips with the fact that they, as a couple, aren't happy, and have to deal with it knowing that there will be collateral damage no matter what. I see that in my marriage, in the hard conversations that expose the messiness of choosing to be together. But "Marriage Story" also reminds me that, at the heart of relationships is the ability to choose, and though I don't agree with some of the choices made by our main characters, I am reminded that that ability is crucial. The film isn't pretty, but it's honest, which makes it a valuable watch for anyone. (Hear our discussion about "Marriage Story" in Episode 203 here.)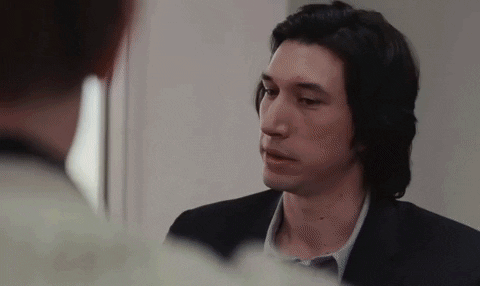 5. THE PEANUT BUTTER FALCON – Independent movies don't get enough love. I've learned to accept that. Limited theater distribution, smaller marketing, and sometimes a simple narrative can hinder the buzz that these films deserve. "The Peanut Butter Falcon" is no different. Centering around a relationship between a couple of rejects pursuing a better life, this film invites us to join them on this journey and accept them for who they are as they grow to accept each other. Family doesn't have to be defined by blood, and this film sells that message in a way that makes a believer out of me. (Hear our discussion about "The Peanut Butter Falcon" in Episode 199 here.)
4. PARASITE – I hope that we get to cover this on Feelin' Film at some point. So much has already been said about this fantastic film. The social commentary is both obvious and subtle at the same time, giving the audience enough to think about but not overselling and overshadowing a fantastically entertaining story. There are so many "wow" moments in this film, twists and turns that keep me wondering what's really at work here. It's definitely worthy of the accolades that it has gotten and I hope that more people get a chance to appreciate what Bong Joon-Ho has crafted.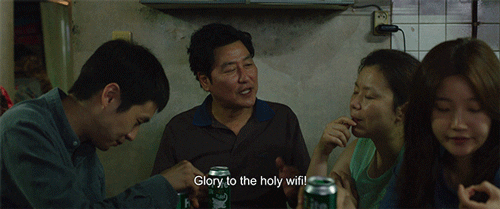 3. FORD V FERARRI – I don't get a chance to see movies in the theaters more than once, so when I do, it's got to be worth it. "Ford v Ferrari" is probably the most entertaining movie of 2019 for me, and it's one that I had the pleasure of seeing twice on the big screen. There is a completeness in telling the story of Carol Shelby, Ken Miles, and their pursuit to bring Ford motor company back to relevance in the 1960s. James Mangold, in his meticulous direction, puts us so close to the action of LeMans as well as the intimacy of the relationships he takes care of in this story. I didn't come away feeling wowed by what I saw, but rather getting a complete story, one that entertained me from start to finish. There wasn't a single moment that stood out as the big moment, but it wasn't necessary. Everything worked, and I can't wait to experience it all again. (Hear our discussion about "Ford v Ferrari" in Episode 198 here.)
2. LITTLE WOMEN – What the heck? It's no secret that period pieces are not my thing, and had it not been for Sam Mendes' "1917" releasing in early 2020 instead of on Christmas (for my area at least) this was going to be a rental, easily. But as I learned in watching "Lady Bird" this year, Greta Gerwig can make me feel deeply in spite of my preconceptions of what a movie is supposed to be. "Little Women", driven by a solid female cast, manages to tell a story that is both 200 years old and also still relevant today. Saoirse Ronan anchors the narrative as Jo March, and the supporting cast of her sisters propel it to entertaining heights. Watching the film reminded me of how important it is to understand yourself, how difficult it is for women to navigate a world dominated by men, and how family can bring out the best in a person, even through conflict and pain. (Hear our discussion about "Little Women" in Episode 207 here.)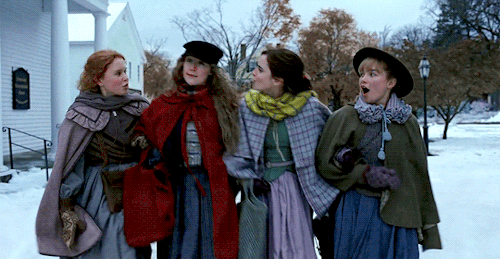 1. BOMBSHELL – Movies that can entertain, educate, and provoke thoughtful discussion will always rise above any other, and "Bombshell" doesn't miss any of those beats. When corporate America treats sexual harassment prevention training as a box to be checked to avoid liability, its importance is lost. "Bombshell" should essentially replace that training and be standard viewing for any employee working today. Solid female-led performances by Charlize Theron, Nicole Kidman and Margo Robbie help expose the toxic environment of Fox, and John Lithgow, portraying the sleazy Roger Ailes puts the exclamation point on that world. Much like last year's "Hearts Beat Loud", this film comes at a disadvantage, namely releasing late in the year against "Uncut Gems" and "The Rise of Skywalker". If not now, hopefully, the early part of 2020 will bring it more of an audience and allow the message of "Bombshell" to explode beyond just the film world. (Hear our discussion of "Bombshell" in Episode 205 here.)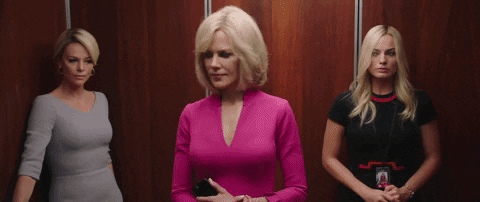 ---
Patrick "Patch" Hicks calls Little Rock, Arkansas home with his family of four (his wife, son and three pets). When he's not podcasting, he works as a multimedia designer and is also dabbling in the art of writing and directing. You can find him floating around the web on Twitter, Facebook, and his home on the web, ThisIsPatch.com.