The end of the year is usually a time for reflection, looking back at achievements and milestones, and setting up the new goals to be achieved for the new year. Any other year would be a normal process, but 2020 was not a regular year. A global pandemic, conspiracy theories, a strongly divisive political election, and the loss of notable heroes and figures in the entertainment industry cast a dark cloud akin to the alien ship's hovering presence in "Independence Day". This is not me being a Debbie Downer and throwing a pity party because even with the numerous negatives, there is a good bit of happiness and great moments that salvaged some of my sanity and usual positive demeanor. Cinema is always my place to escape the world's problems and more than ever this year it felt like a personal version of Superman's "Fortress Of Solitude".

The pandemic sidelined most of the theaters in the country leading to my bedroom being the stage where new films debuted. It took some time getting used to the usual stranger sitting beside me in a dark theater being exchanged for my two cats and a loving girlfriend who shares my same passion for filmmaking. The experience of watching a film at home is greatly convenient and beats having to pay for a ticket and popcorn; on the other hand, the big screen, trailers, and the grand sound system is sorely missed and I hope that I can see the inside of a theater very soon. For now, these 20 films that made the cut for my best of the year each get a strong "must watch" recommendation for the memorable moments each of them provided me during the storm of this tumultuous year. Welcome to Black Nerd Magic's Top 20 of 2020!!!!!!
---
20. SMALL AXE: LOVERS ROCK
19. SMALL AXE: RED, WHITE, AND BLUE
18. SMALL AXE: EDUCATION
17. TOTALLY UNDER CONTROL
16. MANK
15. ONE NIGHT IN MIAMI
14. CODED BIAS
13. ONWARD
12. THE TRIAL OF THE CHICAGO 7
11. THE INVISIBLE MAN
---
10. WOLFWALKERS – A 17th century Irish tale splashed with gorgeous animation, a story that is part coming of age, part action adventure, and part advocate against the debilitating effects of deforestation. Heartwarming for the soul and a delight for the ears due to the stellar voice acting cast/ear-worm musical soundtrack featuring the best of Irish culture staples. The Apple TV Plus streaming service gets a boost in being an option for cord-cutters based off this film as a whole.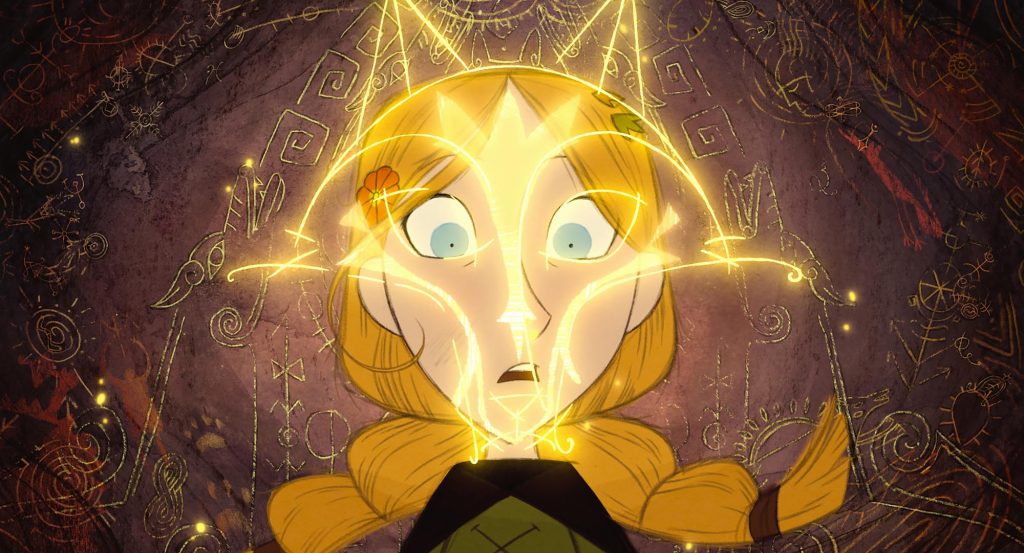 9. TENET – "Don't try to understand it, just feel it" has become the meme associated with this high-concept action film but the phrase acts as a guide to becoming open to the risks and outside-of-the-box thinking required by Christopher Nolan's new mind-bending roller coaster. The kind of film that requires more than just one sit down to understand all of the mechanics employed to pay tribute to the spy films of the 1960s and a reconstruction of what audiences are used to looking for in a summer blockbuster. "Challenging" is an apt term for the narrative and concepts but it is a test that I love to undergo to push myself past outdated conventions of what to gather from a piece of entertainment. My hope is that this film will eventually undergo the same legacy face-lift that "Inception" and "Interstellar" now currently enjoy.
8. CHARM CITY KINGS – The African-American coming of age story in the same vein of a "Lady Bird" that I have long been praying will become the norm. Thanks to director Angel Manuel Soto, that dream is close enough to realize, especially with the new focus of Hollywood advocating for more diversity. Meek Mill made his name off a successful rap career and looks to transfer that talent and grind into acting with a hell of a supporting performance. Remember this name: Jahi Di'Allo Winston. A young gifted actor whose name is going to receive more spotlight and praise as his career continues to grow in the near future.
7. DA 5 BLOODS – Spike Lee is a director who has never minced his message or employed a sugarcoating approach to stories of the African-American condition. A group of Vietnam War veterans travel back through the traumatic battlefield of war to uncover a reserve of gold that is rightfully theirs given the atrocities of their ancestors and the treatment they faced in the country they fought for in the name of honor. Delroy Lindo is a front-runner for Best Actor in a career best performance that has me still floored. This film is Netflix's knight in shining armor of original content.
6. SOUND OF METAL – The journey of one man learning how to live life without his passion of music is sadness personified but the hope of change and the attention displayed on his growing understanding that life doesn't have to be defined by a disability is a cinematic treasure. The awards season is going to be in love with Riz Amhed and it will be righteous and deserved. Pay attention to the subtle details hidden in the use of sound throughout this film which is able to excel in noise but also the power of comforting silence.
5. SOUL – No surprises when it comes to passing on exemplary praise to the work of Pete Docter as his new film is more of the same representing the best of what Pixar has to offer. This is animation focusing on the existential questions of life with a degree of craftsmanship and goodwill in its message of choosing right now to live life to the best it can be. The depiction of African-American characters and the markings of its unique culture, hairstyles, and musical fortitude that defines them bought nothing but tears and smiles to my face. Trent Reznor and Atticus Ross' score is another trophy on the mantle for their celebrated career and I recommend heading straight to your Spotify and giving it a serious listen.
4. SMALL AXE: MANGROVE – A courtroom drama that feels tailor-made for the current social justice movement in America. A story that epitomizes the slogan "Black Lives Matter" and gives a lens to the contained disease that is prejudice and discrimination against minorities looking to make a better life than just being second class citizens. Steve McQueen's tribute to the experiences of West Indian people of color fighting for their civil rights in the late 60s-early 70s in England represents the pinnacle of the wildly acclaimed Small Axe series.
3. PROMISING YOUNG WOMAN – A stunning fireball of dark comedy that is compelling and represents a big middle finger to rape culture, mansplaining, and the continued physical and mental harassment that are faced by women in a patriarchal society. Carey Mulligan dazzles in an enjoyable performance that ranks among the most entertaining to be seen in recent years. Confident writing and direction from newcomer Emerald Fennell cruises down the lane for a cinematic strike without using bumpers or cheap tropes to relay a powerful message of "ENOUGH IS ENOUGH".
2. NOMADLAND – Nothing can beat the feeling of seeing humankind in their best element helping others and being compassionate to understand whats it's like to be in someone else's shoes. Frances McDormand proves again to be a treasure, further cementing her name as legendary in the acting profession. Chloé Zhao's meditative drama centering on a woman traveling from place to place looking for a sense of self after the economic downturn of the late 2000s is lighting in a bottle. Rich screenplay full of memorable lines and a score that soars on cloud nine; there is nothing that this film does on an average level, every piece of the puzzle shines.
1. BOYS STATE – Spellbinding documentary that examines the woody swamp of political discourse through the eyes of young men on the precipice of obtaining a position in keeping democracy. No matter the side that anyone chooses on the government level, this is a must watch for educational purposes and for the human moments that transcend past anything conceived in imagination. There is a sense of understanding that won't be found on the spaces of social media and internet messages boards; hearing clear and mature discussion between kids leaning towards Democrat or Republican is a breath of fresh air and something that should become more the norm in the United States. Another piece of fantastic filmmaking that can been seen on Apple TV Plus.
---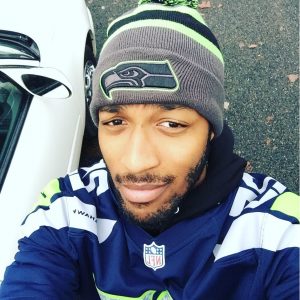 Caless Davis is a Seattle-based film critic and co-host of the Feelin' Film Podcast. He is also a member of the Seattle Film Critics Society. He loves any discussion of film and meeting new people to engage in film discussions on any subject. You can follow him on Twitter and Instagram, and follow along with his daily film thoughts on Letterboxd.