THE BEGUILED (1971)
"You must understand that it was the wine that turned loose the devils in me." – Corporal John "McBee" McBurney
For nine films (and years of network television) Clint Eastwood had been "a man with a gun", whether that was in a war film, a western, or a police drama. At this point in his career, he was genuinely concerned about being overly typecast and he made two calculated choices to try to perform against type. The first choice was this Civil War drama, The Beguiled, and his second choice was to finally direct his first feature film.
The Beguiled is a unique entry in both the catalogue of Clint Eastwood and of Don Siegel, its director. At this point, the pair of them had collaborated twice already and had become good friends as well as a veritable mutual admiration society. The opportunity to try their collaborative magic at something quite different appealed to them both. Eastwood himself was a major force behind the project's inception, having read and become captivate by the original source novel, A Painted Devil by Thomas P. Cullinan. The script went through a few different iterations (including one with a straight-forward "happily-ever-after" ending) before ultimately landing with the results for the final film.
The premise revolves around a badly wounded union soldier (Eastwood) during the Civil War who is discovered and taken in by a group of young ladies at a boarding school. The headmistress is rigid and occasionally oppressive, but the soldier's presence sends the entire group of young women into distrustful disarray, inciting desirous intentions and deceit, eventually erupting in violence and disturbing behavior as the soldier rejects and accepts certain advances (while making one or two of his own at the same time). The tension and threats escalate to an irreversible degree and the soldier soon realizes that he must find a way to escape or he will be trapped there forever, if not dead.
One of the earliest shots in the film, immediately following the soldier's being taken into the school, is of a raven tied by a sequence of thread to an upstairs bannister. We discover that this bird had a wounded leg and is being held there while it heals, but we occasionally witness the bird's frantic attempts to break free of the restraints and fly away. This steadily increasing dread and ever-deepening threat extend throughout the film, and the result is both disturbing and compelling.
It is often a very uncomfortable film in its extremist depictions of relational desire. There are moments involving sensual advances by teenagers and even an incestuous thread (albeit by flash-back). The soldier, too, presents an unsettling attitude towards desire and entitlement, although his perspective is frequently portrayed within a survivalist context (i.e. he's doing what he ordinarily might not do because of the pressure of his circumstances). This all makes it challenging to openly endorse or recommend the film, but the performances (particularly by Eastwood and Geraldine Page – who plays the school's headmistress) are exceptionally complex and often captivating.
But the most prominent element of the film is its exploration of the discomfort of gender roles in positions of power. Siegel is quoted as having stated that the film contained in its central theme "the desire of all women to castrate men." This makes for several outright emasculating qualities to the narrative, which is about as drastic of a departure for Eastwood as you could imagine, even more so than when he sang in Paint Your Wagon. The film disturbingly treats women within certain stereotypes and does no favors for any conversation about equity of value within relationships or society. But the film-craft at work through the production and performances are enough to maintain a highly compelling viewing experience.
The film is also frequently frightening. The narrative plot may be a period drama, but stylistically and tonally, this is a horror film, and nearly everyone is – at one time or another – a monster. It is a strong opportunity for Eastwood as a performer to play a variety of emotions, including ranges of terror and vulnerability that he had literally never shown before. And without tipping too heavily into spoiler-territory, I'll vaguely mention that there are at least a couple of devastating predicaments in this film that his character doesn't escape without irreversible consequences.
But the film was not terribly well-received by audiences (although critics praised it rather highly). Eastwood would eventually blame mishandled marketing on the part of Universal Studios and a sensibility from his fans that did not like to see him so vulnerable. Time has been much kinder to it in general (and renewed interest was sparked when Sofia Coppola remade it in 2017). But The Beguiled is a bleak, unsettling, southern-gothic thriller and it is very, very effective. With the disclaimer that there are some highly uncomfortable thematic elements and a few disturbing moments, it still comes with a pretty strong recommendation.
---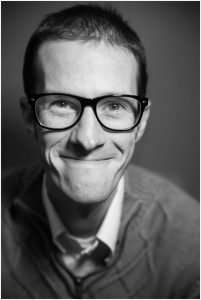 Reed Lackey is based in Los Angeles, where he writes and podcasts about film and faith. His primary work is featured on the More Than One Lesson website and podcast, as well as his primary podcast, The Fear of God (which examines the intersection between Christianity and the horror genre). Follow him on Twitter or on Facebook to receive updates on his reviews and editorials.