BRONCO BILLY (1980)
"I've got a special message for you little pardners out there. I want you to finish your oatmeal at breakfast and do as your mom and pa tell you because they know best. Don't ever tell a lie and say your prayers at night before you go to bed. And as our friends south of the border say, 'Adios, amigos.'" – Bronco Billy McCoy
Eastwood's filmography had begun to take a surprising turn towards lighter and more optimistic material. His gritty revisionist westerns and ultra-violent cop thrillers had yielded to the comically whimsical Every Which Way but Loose and the understated suspense of Escape from Alcatraz. While these films are by no means family-oriented, they're unquestionably lighter than Eastwood's typical fare.
But then he directed Bronco Billy – a modern day fable steeped in idealism and sentiment thicker than frozen maple syrup. The script was written by the team of Dennis Hackin and Neal Dobrofsky (with only Hackin receiving eventual film credit) and Eastwood was immediately drawn to the material.
Bronco Billy chronicles the struggling days of a traveling Wild West Show, featuring an assortment of ex-convicts and deadbeats who pose as cowboys and Indians to entertain local communities. Led by "Bronco" Billy McCoy (Eastwood) the troupe frequently scrape by on little to no money, driven by their familial comradery and the joy that they bring to children or the less fortunate who enjoy their show. Billy can be ornery and stubborn, but he has an open heart and a loyal spirit. When the troupe encounters the feisty Antoinette Lily (Sondra Locke) – a woman who had been abandoned and left penniless by her new husband (Geoffrey Lewis) – she is initially skeptical of their benevolence and idealism, but eventually comes to genuinely admire Billy and his team. However, her disappearance has left her husband a suspected murderer and an inheritance in question. While the troupe debates about whether her presence is bad or good luck, Billy is determined to keep his Wild West Show alive and smiling for as long as humanly possible.
It is immediately evident, even without any meta-knowledge of the production, that this became a very personal work for Eastwood. He strikes a tone with Bronco Billy that we've yet to see from him. Even the tenderness he displayed in Breezy was offset by a heavy and mature narrative. But with Bronco Billy, Eastwood forays into outright sentiment, and delivers a surprisingly charming and good-natured film (something which does feel truly rare in his catalogue). The wackiness of Every Which Way but Loose may have set the stage for the lighter material, but that film carried a sarcastic bite with its fun. Bronco Billy, by contrast, isn't remotely cynical. Both in the character of Billy McCoy and in the good-natured dynamic of his acting troupe, the film dares to explore something truly anomalous in Eastwood's filmography thus far: that not only does your past not have to define you, but you can actively be whoever you set out to be.
Eastwood's films are often mired in consequence and detriment, burdened by the weight of moral ambiguity and a painfully haunted landscape (whether the bullet-riddled west or the streets of San Francisco). But Bronco Billy never pulls the rug out from under its optimism. There are complications along the way – sometimes dire ones – but there is a firm undercurrent of hope that feels genuinely refreshing for someone like Eastwood to express. Billy's troupe of characters are all losers according to common standards, but Billy has given them a place and a chance to move beyond those distinctions. True, he isn't perfect (just check out the tongue-lashing he gives to his whole gang when they dare to ask about payment after six months), but he's genuine, and that's the real irony and charm of his character. Billy McCoy is an ex-con and a louse, but by pretending to be "Bronco Billy" his more authentic self emerges and produces something impressive and joyful (even when the bits they perform go comically wrong).
Eastwood surrounded himself with dependable performers who could authenticate the material: Geoffrey Lewis who had previously co-starred in Thunderbolt and Lightfoot and – more recently – Every Which Way but Loose; the charismatic and boisterous character actor, Scatman Crothers; and in her fourth collaboration with real-life partner Eastwood – Sondra Locke. All of them deliver earnest and entertaining performances, making Bronco Billy a disarmingly enjoyable – if somewhat slower paced – piece. Eastwood himself delivers a surprisingly sensitive performance, juggling comic timing and tenderness in equal measure to his trademark tough squint.
Bronco Billy wasn't a huge success at the box office (although it was profitable), but was praised among most critics. Eastwood often spoke of that film in personal and affectionate terms. He is quoted as saying, "It was an old-fashioned theme, probably too old fashioned since the film didn't do as well as we hoped. But if, as a film director, I ever wanted to say something, you'll find it in Bronco Billy." Speaking for myself, I found the film to be a refreshingly heartfelt piece of work. Not only was it not diluted by its overt sentiment, that sentiment made it all the more endearing and worth seeking out.
---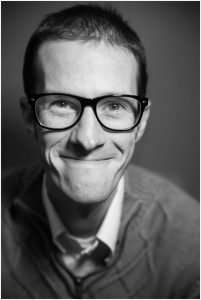 Reed Lackey is based in Los Angeles, where he writes and podcasts about film and faith. His primary work is featured on the More Than One Lesson website and podcast, as well as his primary podcast, The Fear of God (which examines the intersection between Christianity and the horror genre). Follow him on Twitter or on Facebook to receive updates on his reviews and editorials.