"Richard Jewell" tells a story that needed to be brought to the silver screen. Based on true events, this film follows one man as he goes from a national hero to a potential suspect overnight. Clint Eastwood returns to solid form as the man behind the camera after leaving little to be desired with his last two projects, "The 15:17 to Paris" and "The Mule", in this stark retelling of the infamous 1996 Centennial Park Bombing that killed 2 individuals, injured over 100 others, and mentally scarred the nation and prestige of the Summer Olympics. Outside of the bombing, Eastwood focuses on the role of the mass media and federal government agencies, such as the FBI, who attempted to railroad one man's life and perception to the greater society just for doing his job.
Paul Walter Hauser gives a heavyweight performance as the titular character that will impress many unknowing eyes who have not had the chance to see him do magic as a supporting character in films such as "I, Tonya" and "BlacKkKlansman". He hits every mark necessary to carry the film while making the viewer sympathetic to the hellish plight he endures. An everyday man who is so passionate about becoming a part of law enforcement that he studies the penal code every night, Jewell shows ambition by taking on any kind of security job that could potentially get him recognized by a police agency. It's all the more tragic once he is stamped as the main suspect in the eyes of the same federal agency he dreamed about joining. The stress and pain he goes through is not just endured by him but also by his strong mother Bobi (Kathy Bates). Bates is powerful in depicting the collateral damage that a mother deals with when it comes to their child being seen as a monster instead of the sweet and caring person she has seen all her life. She delivers a powerful monologue in the final act that drives home her heartache of seeing what society has done in painting Richard as a "frustrated white man prone to carrying out a bomb threat". Sam Rockwell finally breaks the pattern of being in a film where he comes across as a flaming racist or Nazi by giving a commendable performance as lawyer and friend to Jewell, Watson Bryant, who keeps him from falling victim to the deception and mind games of the FBI's investigation and his circle of family and friends.
For all of its great performances, there is one character depiction that does not sit well with me. Olivia Wilde's role as reporter Kathy Scruggs, shown as willing to be somewhat "sensual and promiscuous" in order to gain information about who the FBI is targeting in the bombing case, is not what I have an issue with. The issue lies in that the character was not written or portrayed accurately to the real-life Kathy. I have a big problem when filmmakers take liberty in defaming people while retelling historical events. There is a difference between a director leaning into an alternate history for the sake of entertainment and wrongly depicting a real-life person to make a statement about the scandalous nature of the media. It is not fair to that person (especially one like Kathy who is deceased and cannot defend herself) or their loved ones and serves as an elephant in the room that cheapens the realism of this compelling narrative.
The role of the media and the FBI in the witch hunt and railroading of Jewell is thoroughly examined. Throughout history, there have been cases of innocent people who fall victim to being unfairly accused and sentenced to prison for crimes they did not commit. In the last decade, a big movement has started in opening up old cases files, retrying court cases, and using DNA evidence to free many people who have been locked away under the jurisdiction of correctional facilities and the federal government. The importance of a dramatic film like this is that it provides a way to look back on a dark time in society and encourage us to work towards not letting events like this happen again. A man's life was forever changed by an act of good faith, instead of being lauded as a hero he was questioned and scrutinized by the media looking for a headline and the FBI looking for a scapegoat. At times, Eastwood drills this message in so hard that it could be considered "preaching". The media and the FBI seem to have no redeemable traits and are painted as straight villains. Both are certainly guilty in this case, but every scene seems to take a thinly veiled shot at the government and the media, looking to undermine their integrity at every corner.
"Richard Jewell" is an important and sobering look into how mass media and the federal government's need for a villain affected the life of a man who should have been immediately recognized as a national hero to admire. The film moves at a brisk pace and is always engaging, with the exception of some time confusion in the middle act. Supported by strong performances, this mostly accurate retelling of the 1996 Centennial Park bombing is a drama that will open a lot of eyes to an area of American history that needs to be shown to the world.
Rating:
---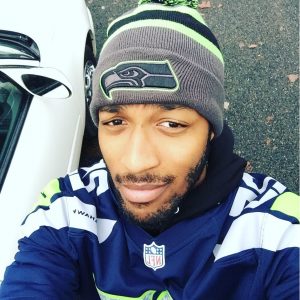 Caless Davis is a Seattle-based film critic and contributor to the Feelin' Film Podcast. He loves any discussion of film and meeting new people to engage in film discussions on any subject. You can follow him on Twitter and Instagram.