Welcome to You Should Be Watching, my weekly opportunity to introduce you to a variety of great films, gems of the past and present, available for you to stream from Netflix, Amazon Prime, FilmStruck, and anywhere else streams are found.
This week I'm highlighting a change of pace food-focused indie film from Jon Favreau (expiring soon), a surreal mindbender from Denis Villeneuve, and another all-time classic from Charlie Chaplin.
This month is your last chance to see Finding Dory on Netflix, Gran Torino and The Hurt Locker on Amazon Prime, and classics like His Girl Friday, Rio Bravo, and Taxi Driver on FilmStruck. Now streaming are titles such as Room, Mary and the Witch's Flower, and The Spectacular Now on Netflix and The Philadelphia Story and the Judy Garland version of A Star Is Born on FilmStruck.
---
STREAMING PICKS OF THE WEEK
---
Chef
Year: 2014
Director: Jon Favreau
Genre: Adventure, Comedy, Drama
Cast: Jon Favreau, Sofía Vergara, Emjay Anthony, John Leguizamo, Scarlett Johansson, Dustin Hoffman, Oliver Platt, Bobby Cannavale, Amy Sedaris, Robert Downey Jr., Russell Peters, Chase Grimm, Will Schutze, Gloria Sandoval, Jose C. Hernandez, Alberto Salas, Alfredo Ortiz
When he's not busy making movies or in a past life, Jon Favreau—who plays main character Carl Casper—seems to have spent a fair amount of time in the kitchen and frequenting food trucks. As writer, director, and lead actor on this picture, his love for the world of food shines through, as does his frustration with artists being told how they have to make their art  and critics–professional and otherwise–putting down the art.
Casper is a head chef at a high-class restaurant in Los Angeles, but he's fed up with being told how to make his dishes and blows up at a stuffy, influential critic both on Twitter and in person after receiving a scathing review. With his reputation now trashed and unable to make the dishes he knows would be loved, he leaves the restaurant and has to figure out what's next for him career-wise and what to do about his relationships with his estranged son Percy (Emjay Anthony) and his ex-wife Inez (Sofia Vergara).
In all, Chef is a unique look at the classic middle age crisis but in the modern world of friendly divorces and social media, where emotions run wild, reputations are changed in a moment, and news today is gone tomorrow.
EXPIRING: Last day to watch on Amazon Prime is July 27
---
Enemy
Year: 2013
Director: Denis Villeneuve
Genre: Thriller, Mystery
Cast: Jake Gyllenhaal, Mélanie Laurent, Sarah Gadon, Isabella Rossellini, Joshua Peace, Tim Post, Kedar Brown, Megan Mane, Misha Highstead, Alexis Uiga, Darryl Dinn, Kiran Friesen, Loretta Yu, Stephen R. Hart, Paul Stephen
Despite it being far more surreal than any of his other films Denis Villeneuve's (Blade Runner 2049, Arrival) fingerprints can be seen all over Enemy, from pacing to atmospheric score to thematic color design. It is sublimely edited, attention-grabbing throughout, and terrifically haunting in its direction. For what it's worth, even his use of nudity, while graphic, is limited and more artistic than titillating.
But none of it works without Jake Gyllenhaal's performance as two radically different characters who look the same, one a professor named Adam Bell, the other a small-time actor named Daniel St. Claire, who Adam stumbles upon after renting one of his movies. Unable to shake the reality that Daniel is a mirror image of himself, Adam becomes obsessed with him. And it only gets stranger and more challenging and confusing from there. It's virtually impossible to tell the difference between dreams, reality, imagination, and symbolism, and why the heck spiders keep appearing. But despite the likelihood that the film will leave you in utter confusion, it's a fascinating experience with knockout performances, an incredible score, and wonderfully creative visual design.
---
City Lights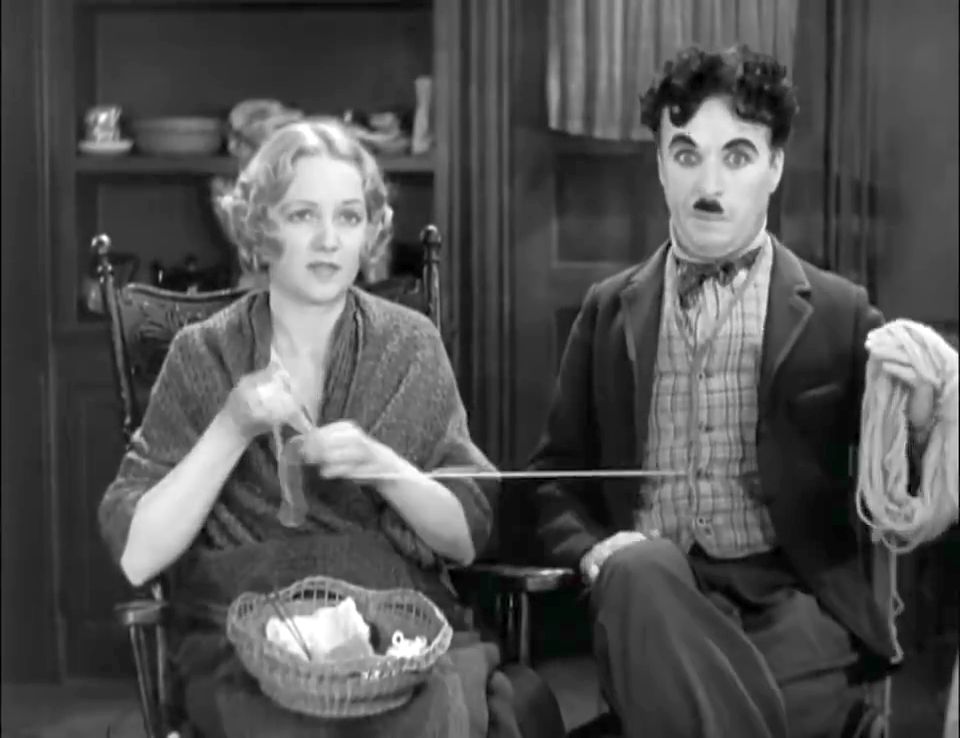 Year: 1931
Director: Charlie Chaplin
Genre: Comedy, Drama, Romance
Cast: Charlie Chaplin, Virginia Cherrill, Florence Lee, Harry Myers, Al Ernest Garcia, Hank Mann, Albert Austin, Eddie Baker, Henry Bergman, Buster Brodie, Jeanne Carpenter, Tom Dempsey, James Donnelly, Ray Erlenborn, Robert Graves, Charles Hammond, Jean Harlow, Joseph Herrick, Austen Jewell, Willie Keeler, Robert Parrish John Rand, W.C. Robinson, Cy Slocum, Tony Stabenau, Mark Strong, Tiny Ward, Stanhope Wheatcroft, Florence Wix
A delightful film through and through, full of laughter, awe, and heartwarming goodness, but it also embraces the reality of the hard times. You can't help but root for Charlie Chaplin's character The Tramp. He has such a good heart and keeps finding himself a victim of circumstance, for better and worse. Virginia Cherill as his love interest is so cute and  great at playing blind. Their on-screen chemistry is special.
There is a lyrical quality to the film that uses the perfect choreography of movement and wonderful musical score to keep each scene flowing smoothly into the next. Incredible timing is needed to make the interactions work as they need to, but Chaplin is such an expert, he makes it all look easy.
There are diverse settings, and the film is chock full of gags, but one of the highlights is the boxing match. Its choreography is among the most creative of its type. And not only is that entire sequence laugh-out-loud funny, both before and during the match, it's also thrilling and suspenseful. If you only see one Chaplin film, make it City Lights. It's a true joy to experience.
---
COMING AND GOING
---
LAST CHANCE
(last date to watch)
NETFLIX
July 29
Assassination (2015)
July 31
Finding Dory (2016)
Walk Hard: The Dewey Cox Story (2007)
AMAZON PRIME
July 19
Embrace of the Serpent
July 27
Chef
July 30
Dirty Rotten Scoundrels (1988)
The Texas Chainsaw Massacre 2 (1986)
Wild Bill (1995)
July 31
A Christmas Story (1983)
Gran Torino (2008)
The Hurt Locker (2009)
FILMSTRUCK
July 20
Blow-Up (1966)
Rififi (1955)
Thieves' Highway (1949)
July 27
All the President's Men (1976)
Ball of Fire (1941)
Bringing Up Baby (1938)
His Girl Friday (1940)
The Killing Fields (1984)
Rio Bravo (1959)
July 28
Night and the City (1950)
July 31
Taxi Driver (1976)
August 3
All Quiet on the Western Front (1930)
Berlin: Symphony of a Great City (1927)
Man with a Movie Camera (1929)
Marty (1955)
Network (1976)
August 4
The Discreet Charm of the Bourgeoisie (1972)
That Obscure Object of Desire (1977)
The Phantom of Liberty (1974)
August 10
The Decline of Western Civilization (1981)
Dogtooth (2009)
Magnolia (1999)
Nights of Cabiria (1957)
Rebel Without a Cause (1955)
---
JUST ARRIVED
NETFLIX
Enemy (2013)
Locke (2013)
Mary and the Witch's Flower (2017)
Obvious Child (2014)
Room (2015)
The Rover (2014)
The Spectacular Now (2013)
The Stranger (1946)
Under the Skin (2013)
AMAZON PRIME
The Doors (1991)
Return to Me (2000)
Walking Tall (1973)
FILMSTRUCK
Gaslight (1944)
The Philadelphia Story (1940)
A Star Is Born (1954)
Two Women (1960)
HULU
Cold in July (2014)
The Good, The Bad, The Weird (2008)
---
COMING THIS WEEK
NETFLIX
July 20
Father of the Year—NETFLIX FILM (2018)
July 22
An Education (2009)
AMAZON PRIME
July 24
How to Talk to Girls at Parties (2017)
HULU
July 20
Embrace of the Serpent (2015)
July 25
Black Cop (2017)
---
Jacob Neff is a film enthusiast living east of Sacramento. In addition to his contributions as an admin of the Feelin' Film Facebook group and website, he is an active participant in the Letterboxd community, where his film reviews can be found. Follow him on Facebook and Twitter to keep up with his latest thoughts and shared content.