TWO MULES FOR SISTER SARA (1970)
"Everybody's got a right to be a sucker once." – Hogan
The script for Two Mules for Sister Sara was shown to and discussed with Eastwood by Elizabeth Taylor while he was filming Where Eagles Dare with her husband Richard Burton. The original plan was for her to star in it, but when the time came, she was busy on another project. The role went to Shirley MacLaine (a more established star than Eastwood at the time), and it was the last time in Eastwood's career that he would get second billing for a major role in a feature film.
Partnering up once again with director Don Siegel, who had helmed Coogan's Bluff previously, and bringing on composer Ennio Morricone to score the film provides some familiar touchpoints for Eastwood in this film while still allowing him to flex a bit of range in his characterizations. He plays a drifting bounty hunter named Hogan (who strongly resembles his "man with no name" with the hat and cigarillo but minus the poncho) who rescues a nun (Sister Sara of the title) from a group of lecherous bandits and finds that his current mission to capture a French-occupied fort coincides with hers to rescue a group of prostitutes from the same place.
Despite much grumbling and numerous frustrations (not to mention her nunnery vows), Hogan finds himself drawn into romance with Sister Sara which deepens even further after he is badly wounded by a group of Indians along their quest and nursed back to health by her. Her impetuous boldness and his stubborn attitude provide much of the flavor and enjoyable drama in the film, and the broader setting of their mission raises the stakes to a very effective and engrossing level.
Eastwood is more talkative and expressive in this film than in any of his previous works thus far, frequently casting out sarcastic arguments and displaying exaggerated reactions to the absurdity of his character's predicament. It is no small degree of fun to see him flex his characterization this way, and MacLaine's fiery, assured portrayal as Sister Sara is an excellent counter to him. The story itself isn't the strongest, but its functionality as a vehicle for its stars is well-suited and Siegel handles the pacing and tone extremely well. There is even a soft third-act twist that makes for a fitting resolution to both the narrative and the characters (I call it a "soft" twist because it is a twist of character rather than of plot).
I enjoyed Two Mules for Sister Sara quite a bit. It finds Eastwood playing to some of his strengths without feeling too familiar and finds him stretching his talents without drifting too far upstream from his core appeal (like what happened with the poorly crafted Paint Your Wagon). There are rumors that things on set were tense with MacLaine, not necessarily between her and Eastwood but between her and Siegel, and the film certainly feels as if her character is the more crucial one driving the overall production forward. This is not to say that she overshadows Eastwood, but it is telling that not only did Eastwood never take secondary billing again, he also wouldn't work with a female co-star of his same celebrity status again until Bridges of Madison County.
But for fans of Eastwood westerns, this is a must-see. I'd even say it's a must-see for fans of westerns in general. And even for the broader general audience, it's an enjoyable comedy-action-western that's likely to bring several smiles to your face and an ultimately satisfied feeling when the credits roll.
---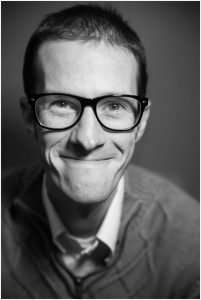 Reed Lackey is based in Los Angeles, where he writes and podcasts about film and faith. His primary work is featured on the More Than One Lesson website and podcast, as well as his primary podcast, The Fear of God (which examines the intersection between Christianity and the horror genre). Follow him on Twitter or on Facebook to receive updates on his reviews and editorials.