Welcome to You Should Be Watching, my weekly opportunity to introduce you to a variety of great films, gems of the past and present, available for you to stream from Netflix, Amazon Prime, FilmStruck, and anywhere else streams are found.
This week on an all-Prime edition, I'm recommending a top-notch pairing of the Safdie brothers and Robert Pattinson, an intense Paul Greengrass docudrama that isn't United 93, and Werner Herzog's atypical film about Vietnam War POWs.
Also, Amazon Prime is knocking it out of the park with the quantity and quality of films that have arrived on the service this past week, everything from Buster Keaton's The General to David Lynch's Mulholland Drive. Martin Scorsese's acclaimedTaxi Driver, written by Paul Schrader, has come to FilmStruck. And it's your last full week to catch Sweet Smell of Success on FilmStruck and the previously featured Changeling on Netflix. This coming week, you can look forward to seeing Gone Baby Gone show up on Netflix and Snowden on Prime.
---
STREAMING PICKS OF THE WEEK
---
Good Time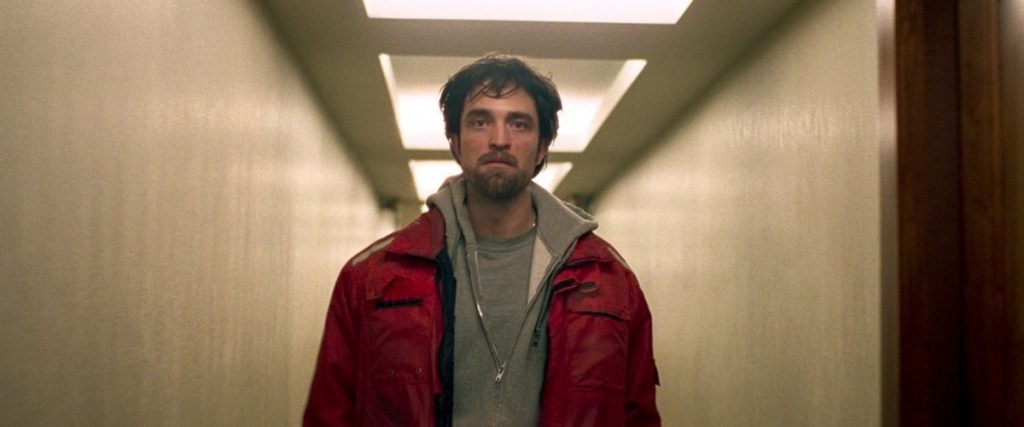 Year: 2017
Director: Benny Safdie, Josh Safdie
Genre: Thriller, Crime, Drama
Cast: Robert Pattinson, Benny Safdie, Jennifer Jason Leigh, Taliah Webster, Buddy Duress, Barkhad Abdi, Necro Peter Verby, Gladys Mathon, Saida Mansoor, Eric Paykert, Rose Gregorio, Rachel Black, Cliff Moylan, Hirakish Ranasaki, Maynard Nicholl, Craig muMs Grant, George Lee Miles, Lucas Elliot Eberl, Edgar Morais, Souleymane Sy Savane, Shaun Rey, Marcos A. Gonzalez
With Good Time, The Safdie brothers have cooked up a tense and energetic cautionary tale showcasing the selfish nature and disastrous and inescapable consequences of crime, especially on loved ones. Oneohtrix Point Never provides the brilliant 80s-styled synth score that perfectly drives tension and sets the mood.
Despite any significant makeup or disguise other than the incredibly lifelike mask he uses as a bank robber, Robert Pattinson is practically unrecognizable as lowlife Connie Nikas in this Murphy's law crime thriller. And it's not only his appearance that makes him a chameleon. He displays a tremendous range of emotion as his desperation grows and his life spirals out of control. In addition to Connie making things increasingly worse for himself, the real tragedy of this film is how he sucks his mentally ill brother, Nick, played to great effect by co-director Ben Safdie, into his ill-advised bank robbery and the aftermath thereof. Connie and Nick's relationship is the heart of the film and colors every decision Connie makes.
---
Bloody Sunday
Year: 2002
Director: Paul Greengrass
Genre: Action, Drama, Adventure, History, War
Cast: James Nesbitt, Allan Gildea, Gerard Crossan, Mary Moulds, Carmel McCallion, Tim Pigott-Smith, Nicholas Farrell, Christopher Villiers, James Hewitt, Declan Duddy, Edel Frazer, Joanne Lindsay, Mike Edwards, Gerry Hammond, Jason Stammers, Ken Williams, Bryan Watts, Simon Mann, Rhidian Bridge, Johnny O'Donnell, David Clayton Rogers, Sean O'Kane, Thomas McEleney, Deirdre Irvine, Gerry Newton, David Pearse, Gerard McSorley
Far less well known than his 9/11 fly-on-the-wall docudrama United 93, Paul Greengrass' Bloody Sunday was his four years earlier but no less impactful foray into similarly-styled film making. This emotionally-charged film dramatizes the 1972 Northern Ireland massacre immortalized in the U2 song Sunday Bloody Sunday. Fittingly, that song plays over the final credits to its completion, long after the screen has faded to black. This incident is not well known on this side of the Atlantic, which means great skill was needed to create this kind of film that eschews exposition or character introductions or backstories and have it impact the viewer and make any sense. By the shocking, powerful third act, Greengrass has done just that, largely thanks to James Nesbitt's anchoring of the film with his intense and heartbreaking portrayal of veteran civil rights campaigner Ivan Cooper, who has gone from waking up, expecting to participate in another quiet, peaceful protest to finding himself in the midst of blood and bullets.
---
Rescue Dawn
Year: 2006
Director: Werner Herzog
Genre: War, Drama, Adventure, Biography, Drama
Cast: Christian Bale, Steve Zahn, Marshall Bell, Toby Huss, Pat Healy, François Chau, James Oliver, GQ, Saichia Wongwiroj, Brad Carr, Teerawat Mulvilai, Jeremy Davies, Kriangsak Ming-olo, Somkuan 'Kuan' Siroon, Mr. Yuttana Muenwaja, Chorn Solyda, Galen Yuen, Apichart Chusakul, Lek Chaiyan Chunsuttiwat, Zach Grenier, Evan Jones
Featuring nearly as much whispering and fly-on-the-wall footage as any Terrence Malick film, everyone gets to bring their own special brand of crazy to this atypical Vietnam war movie directed by Werner Herzog. By the time the cocky pilot Dieter Dengler (Christian Bale) crashes, gets captured and tortured, and is brought to the POW camp, the POWs he's put with have already been there for so long, they've become shells of themselves, caricatures that are a bit one dimensional and weird, to put it lightly. Among the performances, Steve Zahn does crazy well, and it's fascinating to see Bale go from cocky self-assurance to utter desperation over the course of the film.
While their experience is certainly not a pleasant one and quiet must be maintained at all times, other than being locked into stocks at night and all but starved, the prisoners have little interaction with their guards. Despite character names such as Little Hitler, this is no WWII death camp. Other more significant dangers lie outside the camp.
---
COMING AND GOING
---
LAST CHANCE
(last date to watch)
NETFLIX
July 9
Closet Monster (2015)
July 11
Mountains May Depart (2015)
July 15
Changeling (2008)
FILMSTRUCK
July 6
Husbands and Wives (1992)
Who's Afraid of Virginia Woolf? (1966)
July 8
Together (2000)
July 13
Losing Ground (1982)
Sweet Smell of Success (1957)
July 20
Blow-Up (1966)
Rififi (1955)
Thieves' Highway (1949)
July 27
All the President's Men (1976)
Ball of Fire (1941)
Bringing Up Baby (1938)
His Girl Friday (1940)
The Killing Fields (1984)
Rio Bravo (1959)
July 28
Night and the City (1950)
July 31
Taxi Driver (1976)
---
JUST ARRIVED
NETFLIX
Blue Valentine (2010)
The Boondock Saints (1999)
Certain Women (2016)
Finding Neverland (2004)
Happy Gilmore (1996)
Interview with the Vampire (1994)
Jurassic Park (1993) — Parts II and III also available
Menace II Society (1993)
Real Genius (1985)
Troy (2004)
AMAZON PRIME
20,000 Days on Earth (2014)
A.I. Artificial Intelligence (2001)
The Act of Killing (2012)
The Adventures of Buckaroo Banzai Across the 8th Dimension (1984)
All Is Lost (2013)
Angel Heart (1987)
American Psycho (2000)
Assassination (2015)
Bad Boy Bubby (1993)
Barfly (1987)
The Bear (1988)
Blazing Saddles (1974)
Breakfast at Tiffany's (1961)
The Brothers Bloom (2008)
The Chronicles of Narnia: The Lion, the Witch and the Wardrobe (2005)
Dead Man Walking (1995)
Fearless (2006)
The General (1926)
The Graduate (1967)
Gran Torino (2008)
Indie Game: The Movie (2012)
The Insult (2017)
The Invisible War (2012)
The Last Waltz (1978)
The Monster Squad (1987)
Mulholland Drive (2001)
Patriot Games (1992)
Pee-wee's Big Adventure (1985)
Pretty in Pink (1986)
Rabbit Hole (2010)
Rescue Dawn (2006)
Shoeshine (1946)
Six Shooter (2004)
Sneakers (1992)
State of Grace (1990)
The Strange Little Cat (2013)
Tangerines (2013)
A Trip to the Moon (1902)
V for Vendetta (2006)
Waste Land (2010)
Way Down East (1920)
Witness (1985)
Woody Allen: A Documentary (2011)
Zodiac (2007)
FILMSTRUCK
La Terra Trema (1948)
Mafioso (1962)
The Public Enemy (1931)
The Roaring Twenties (1939)
Taxi Driver (1976)
HULU
A.I. Artificial Intelligence (2001)
The Adventures of Buckaroo Banzai Across the 8th Dimension (1984)
All Is Lost (2013)
American Psycho (2000)
Assassination (2015)
Angel Heart (1987)
Barfly (1987)
Before Midnight (2013)
Bill & Ted's Excellent Adventure (1989)
Braveheart (1995)
The Brothers Bloom (2008)
Clear and Present Danger (1994)
Clue (1985)
Dead Man Walking (1995)
Election (1999)
Happy Accidents (2000)
Hustle & Flow (2005)
The Manchurian Candidate (1962)
Midnight in Paris (2011)
The Monster Squad (1987)
The Prestige (2006)
Pretty in Pink (1986)
Rabbit Hole (2010)
The Rainmaker (1997)
Six Shooter (2004)
Sleepers (1996)
This Is Spinal Tap (1984)
Witness (1985)
Borg vs McEnroe (2018)
---
COMING THIS WEEK
NETFLIX
July 7
Scream 4 (2011)
July 12
Gone Baby Gone (2007)
AMAZON PRIME
July 8
Snowden (2016)
HULU
July 10
Along with the Gods: The Two Worlds (2017)
---
Jacob Neff is a film enthusiast living east of Sacramento. In addition to his contributions as an admin of the Feelin' Film Facebook group and website, he is an active participant in the Letterboxd community, where his film reviews can be found. Follow him on Facebook and Twitter to keep up with his latest thoughts and shared content.