Despite all of the turmoil oozing out of Hollywood this year, 2017 still managed to supply us with a bevy of wonderful films to enjoy. I feel like a lot of blockbusters rose to the next level this year, and as always, there were plenty of fantastic independent films to balance everything out. My top 10 of the year is indicative of this balance.
As always, there were a handful of potentials I just haven't had a chance to see yet, either due to lack of time, or due to the geographical restrictions of living in the great tundra that is Maine, where we aren't typically privy to early releases. So, some of the buzz worthy films that I haven't yet peeped…
The Darkest Hour
, 
Phantom Thread
,
The Post
,
The Shape of Water
, and
Wonderstruck
. I'm sure there are a few more, but these stand out for me at the moment.
Shuffling the top 10 deck was difficult this year, simply because there were so many excellent films to choose from. I seriously feel that many of my 11-20 list could easily be considered for higher standing. But, as they say, you have to be prepared to kill your darlings.
I'm not going to regale you with any commentary on my "not quite" top ten (ie: 11-20), but I'll list them, and you should know that all are fantastic and should be on your cinematic radar.
Those are…
20     Logan
19     Beauty & the Beast
18     Detroit
17     Baby Driver
16     Gerald's Game
15     The Big Sick
14     Star Wars: The Last Jedi
13     Brigsby Bear
12     mother!
11     Three Billboards Outside Ebbing, Missouri
And the top 10…
10 – LOGAN LUCKY
Steven Soderbergh comes out of "retirement" to give us Ocean's Eleven with rednecks, but he never cheapens the experience with tired cultural cliches. Okay, there are a few tired cultural cliches, but they don't drag the film down. The characters have depth and the actors are all in on this madcap adventure which finds them plotting to rob the Charlotte Motor Speedway on the 4th of July. What could possibly go wrong?
9 – STRONGER
This is the film Patriot's Day wishes it was. Choosing to focus less on the capture of the perpetrators of the cowardly bombing of the Boston Marathon, Stronger instead follows the story of bombing victim Jeff Bauman, played here with ferocious abandon by Jake Gyllenhaal, and the struggle of coming to terms with being thrust into the spotlight as a symbol of hope for an entire nation.
8 – WAR FOR THE PLANET OF THE APES
The rebooted Apes trilogy comes to an end with one of the most heartfelt and well crafted war movies in recent memory. This series has gotten better with each installment, hitting all the right notes in the telling of Caesar's story. The special effects are unmatched. And I'm coming around to the idea that Andy Serkis deserves some recognition from the Academy for his motion capture work.
7 – Get Out
It's not often you find a horror film getting so much attention during the awards push, but Jordan Peele's take on race relations in our society disguised as a genre film is simply outstanding in its structure. Funny, scary, and poignant- wrapped up in a tight script, Get Out is a breath of well intended and needed fresh air- conveying a necessary message in our current cultural state.
6 – WONDER WOMAN
With undoubtedly one of the best scenes of the year- as Wonder Woman (Gal Gadot) ascends to her rightful place as warrior princess in the Battle of No Man's Land, a female icon is finally emblazoned into the fabric of cinematic geekdom. Director Patty Jenkins was without a doubt the right choice to bring Diana's story to life on the big screen, and to see the impact on the faces of empowered women and girls is easily one of the hallmarks of the 2017 cinematic year.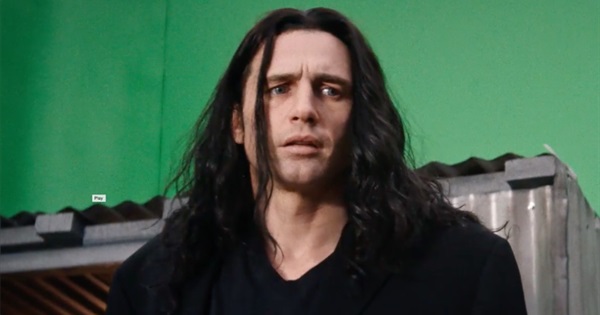 5 – THE DISASTER ARTIST
Based on the making of the 2003 "Citizen Kane" of bad movies, The Room, James Franco deep dives into the persona of eccentric writer/director Tommy Wiseau and the calamity that surrounded the  production of his cinematic oddity. Watching The Room is highly recommended before jumping into The Disaster Artist. Having that context greatly enhances the appreciation for what Franco achieved…..Oh, Hi, Mark!
4 – A GHOST STORY
A deeply moving look at grieving and loneliness, A Ghost Story will not be for everyone. Each scene is a haunting portrayal of loss, shown from both sides of the equation- the living that must move on, and the dead that cannot. This is a deeply emotional and affecting film, shot in a way that can often be uncomfortably slow of pace. Those with a lack of patience may struggle, but if given a chance, this is a film that will resonate on a deep level.
3 – THE FLORIDA PROJECT
Having worked for Disney for nine years, this story felt very close to home for me. Knowing there were pockets of people living far beneath the poverty line mere minutes from the front gates of the Happiest Place on Earth make me feel equal parts ignorant and culpable. This film is an unflinching look at people living day to day in the shadow of a world that has essentially left them behind. Yet, in all of its squalor, the spirit of six year old Moonee (Brooklyn Prince) and her friends is rooted in an innocence that is often as hopeful as it is bleak.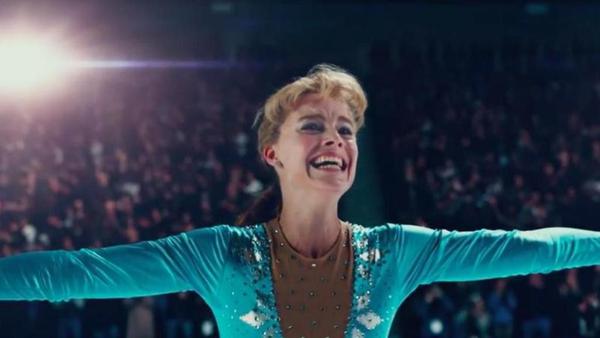 2 – I, TONYA
Margot Robbie is fantastic as figure skating's bad girl, Tonya Harding. Director Craig Gillespie shoots the film in a way that accentuates the zany humor of the scandal surrounding the 1992 olympic games, but he never cheapens the awful abuse levied against Harding by her family and her on again / off again love interest, Jeff Gillooly (here portrayed by Sebastien Stan). Harding, while not completely innocent, is treated mostly as a product of her environment, unable to free herself of the bad influences in her life, and she comes away here as a mostly sympathetic figure. Allison Janney, as Harding's Mom, is a stand out.
1 – LADY BIRD
In what seems to be a renaissance of coming of age films, Lady Bird raises the bar even further, perhaps to a place unaccessible for whatever comes next. Greta Gerwig's scriptwriting is so tight, it's difficult to find any flaw in the narrative of high school senior Christine "Lady Bird" McPherson, all at once head strong and in search of an identity. Her contentious relationship with her mother Marion (an award worthy Laurie Metcalf) provides the crux for everything happening on screen. The result is a heartfelt and sometimes difficult look at love and familial relationships, told in a refreshingly honest way.
---
Steve's first cinematic experience dates back to 1972, when his Aunt took him to see Dumbo at Buffalo's historic North Park Theater.  With the seed planted, his love for movies has blossomed into a full time obsession over the years, and he will happily engage in conversation about all things film related, especially the works of Richard Linklater and Quentin Tarantino.  He also manages to find time to keep current on the plethora of great television shows and comic book series, and build upon his retro vinyl collection.
He lives in South Portland, Maine with his wife and a menagerie of small furry pets.  When not engaged in the latest pop culture phenomenon, he spends time working on creative writing projects or updating his personal blog, popcornconfessional.com.  Follow him on social media at facebook.com/popcornconfessional/ and Twitter@woosterbbb.