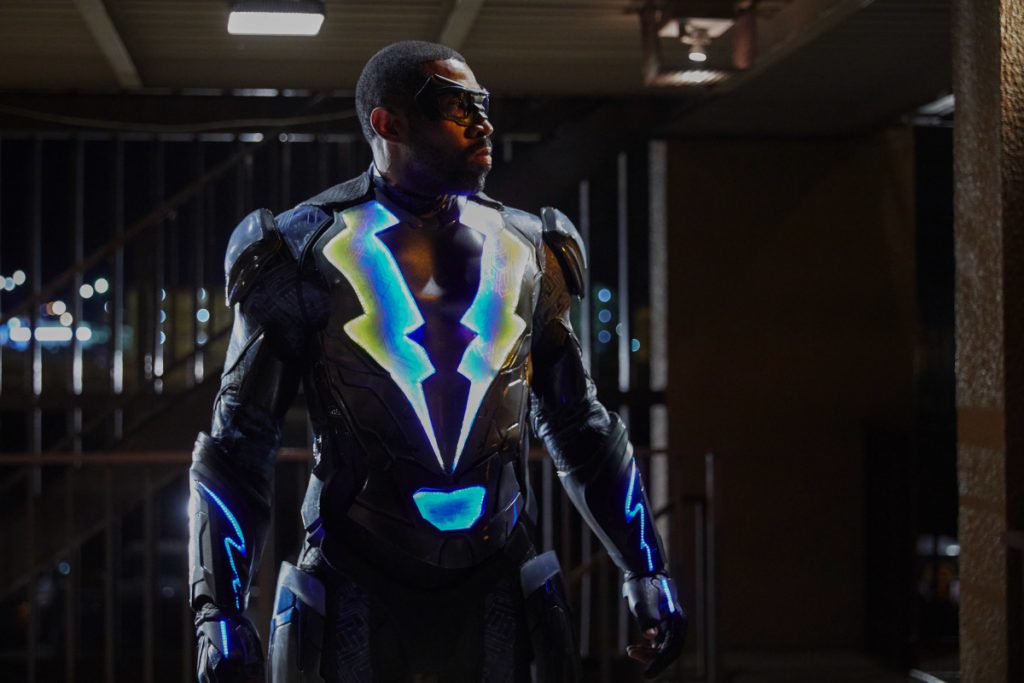 "I don't know how to put this, but I'm kind of a big deal…People know me…I'm very important. I have many leather-bound books and my apartment smells of rich mahogany." – Anchorman
Sometimes a show or a movie comes along that transcends its own entertainment value and achieves a level of importance based on its subject matter and the time in which it is made. A lot of films (or TV, music, etc.) fall short of the so called "important" label either by abandoning all subtlety and beating you over the head with its message or, like the great Ron Burgundy (quoted above), by coming off a bit too proud of itself for being so damned important. A recent example of the latter is Steven Spielberg's The Post. The Post is a really good movie with some really good performances by a really, really good cast. It's also a really important movie in a time when the reliability of the press is constantly under fire. I very much enjoyed it. If you listen closely, though, there's this little voice, not a loud voice but it's a persistent voice, whispering "I'm very important" into your ear in every frame. The fact that The Post is a film starring two of a generation's greatest acting talents and made by one of our greatest living directors serves to illustrate my point that making entertainment that is "important" is not at all simple.
Onto this razor's edge between relevance and afterthought comes The CW's Black Lightning. Packed with conflict taken straight from the front pages, Black Lightning tells the story of Jefferson Pierce, an inner city high school principal and retired superhero forced back into the world of vigilantism when the crime and corruption in his city of Freeland knocks on his front door. Through two episodes, the show adeptly straddles that line between preachy and self-aggrandizement to tell a story that is both entertaining and, I'll go ahead and say it, important.
Black Lightning achieves this balancing act with a combination of solid performances and real-world complex drama. Cress Williams is perfect as Jefferson Pierce/Black Lightning. His physicality commands every scene he's in. He's an imposing character who is absolutely believable as both a tough-as-nails inner city principal and as a masked crime fighter to be feared. Aside from Williams, the bulk of the drama has been adeptly handled by China Anne McClain, Nafessa Williams and Christine Adams who play Pierce's two daughters and his ex-wife, respectively. Adams has been particularly good as the concerned spouse for whom Pierce gave up the Black Lightning mantle in the first place. If she's the anti-vigilante angel on his left shoulder, James Remar's Peter Gambi is the superhero enabling devil on his right. Remar hasn't had much to do through the first couple of episodes, but he's the kind of actor who you can count on making the most of what he gets and his turn in Black Lightning is no exception. The tug of war on the soul of Jefferson Pierce's soul between those two perspectives has carried more heft than most anything else being put out there by comic book shows now days (and this is coming from a guy who watches/loves them all).
Bottom line: The heroes are virtuous, the threat of evil is tangible, and the answers to what the city of Freeland needs are not easy solutions. It's only January, but Black Lightning is already setting itself up to be one of the best new shows of the year. Give it a shot for yourself to see what you think. I'm sure this won't be the last that we talk about it this season. Old episodes of Black Lightning can be viewed on The CW app and new episodes air on Tuesday nights on the network.
Channel Surfing:
Great News ended it's second season on a high note this week with an episode that may end up being not only the season-capper, but also the series finale. It has not yet been renewed by NBC and it's looking more and more like it will not be back. Thursday's show provided a satisfying end to the major arc of the second half of the season while getting off a few biting jabs at the Harvey Weinstein's of the world. A series that started out as a poor-man's 30 Rock really stepped out of that shadow to become it's own thing this season and it would be a shame if it doesn't return. So go watch it! I've never steered you wrong before. Season two of Great News can be streamed on Hulu. 
It's been a good couple of months for Psych fans. First, we get Psych: The Movie in December and January saw the series become available to watch in its entirety on Amazon Prime. It's not a great show, but it's a whole lot of dumb fun. Sometimes that's just what you need at the end of a long day.
The Paramount Channel (formerly known as Spike TV) launched their six part miniseries Waco this week about the infamous 1993 standoff between the FBI and the Branch Davidians. Starring Taylor Kitsch as the cult leader David Koresh and Michael Shannon as Gary Noesner (the real life FBI hostage negotiator on whose book the series is based), the series looks to be one that will attempt to tell the whole story without merely playing the blame game. There will be more coverage here of this one in the coming weeks.
That's all for this week! As always, if there's anything you'd like me to check out that we haven't covered, let me know in the comments or in the Facebook group. 
---
Jeremy Calcara is a contributing member of the Feelin' Film team. In addition watching as many movies as he can and writing reviews for Feelin' Film, Jeremy consumes an unhealthy amount of television and writes about it weekly in his Feelin' TV column.   Follow him on Facebook and Twitter  to be notified when new content is posted.