2018 was a stellar year for movies. More often than not, I found myself asking the question "Can this year get any better?" after finishing one of the many great films ranging from big blockbusters to upstart independents to non-fiction narratives. Anytime I do a top 10, wrestling with the ones that "didn't make the cut" makes me feel like a coach that has to cut those players that were great, but just not great enough. That doesn't negate the films' impact on me by any means. Sometimes, you just have to make sacrifices. However, I'm not going to completely disregard them, so here are my honorable Top 5 Best of the Rest of 2018.
---
THE BEST OF THE REST
5. Annihilation
4. Upgrade
3. Green Book
2. Crazy Rich Asians
1. Sierra Burgess is a Loser
---
THE FEATURE FILMS
Now, for the all-star team of films that I chose, I was surprised at how varied my list was. That says so much about how great this year was in film-making. If you are reading this, I hope that you've had a chance to see these films, and if not, that this will encourage you to do so.
---
10. RALPH BREAKS THE INTERNET – Sequels can be a high risk/high reward avenue when it comes to franchises. Honestly, I was content with Wreck It Ralph as a stand-alone feature. That story was told. What more needed to be said? Well, apparently, a whole internet's worth of stories. What the first film did for my love of all things gaming, the sequel successfully pulled off the personification of the world of cyberspace. Not only that, but the message at the heart of Ralph 2 is one that I wasn't expecting, one that speaks to the importance of what real friendship is.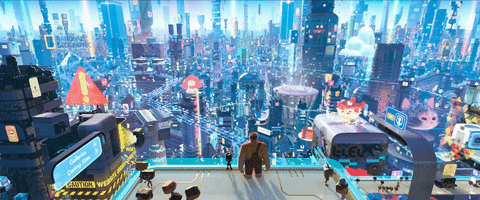 9. FIRST MAN –  Damien Chazelle + Ryan Gosling + Space = Yes Please. I thought I knew what I was getting when I walked into the theater. Apollo 13, The Right Stuff, and From Earth to the Moon are staple space viewings for me. But I walked out of the theater saying, "Wow, that really was about Neil Armstrong." I thought that I was going to get a movie about space and the guy who first set foot on the moon. Instead I got an intimate portrayal of a man who struggled with the weight of being a father, a husband, and an astronaut, all while dealing with grief over the loss of a child. Any nominations this film get are much deserved, and I hope to see that come awards season.
8. A STAR IS BORN – This was a movie that I had very little interest in. I hadn't seen any of the previous iterations, and thinking about Lady Gaga in a theatrical performance where she may be out of her element (aka not dressed up as something obnoxious) didn't give me a lot of hype value. But then I watched the opening performance by director/actor Bradley Cooper, a man who altered his whole persona (voice included) to own this role of Jackson Maine, and I was floored. Then Lady Gaga comes in and completely sells me on her character, Ally, not only with her singing chops (this I knew) but the way in which she and Cooper's chemistry worked so well. This film did so much in helping me see that beauty and ugliness of a star's life, how it can change you and turn you into something you aren't proud of. It also showed me how the love two people have in the midst of that can not only survive, but succeed, and leave a lasting legacy.
7. THE ENDLESS – Imagine a movie that tells you one thing and then about half way through, shouts in your face "Gotcha." Now imagine if that worked for you. I've had experiences like that, where I'm sold on a movies premise and then it completely goes sideways. More often than not, it spoils my movie experience. The Endless just ratcheted it up to another level of enjoyment. It's drama and sci-fi, two things I love, but packaged together in a way that I have never seen before. I can't say much more without spoiling it, but of any movie on this list, I would say see this as soon as you can.
6. READY PLAYER ONE – Book to movie adaptations can be a slippery slope. I've learned to extend a lot more grace as I've watched more of these as long as the central plot doesn't change and characters don't become inconsistent with who their book counterparts are (I'm looking at you Percy Jackson). But something interesting happened with Ready Player One for me. While those two character traits stayed intact for the most part, the book and movie became two different experiences because of the amount of changes that Spielberg and company implemented. Some will complain that the deviations from the source material detracted from the quality, I would make the opposite observation. The spirit of what the book was trying to do played out on the big screen, and the changes done made so much more sense in that medium. I love being able to have two unique experiences when it comes one of my favorite stories in the last decade.
5. AVENGERS: INFINITY WAR – Stakes. That's what seemed to be missing for me in the massive success that is the MCU. Infinity War changed that. Finally, we had real consequences to a universe that has been growing for 10 years. Finally, we had significant sacrifices with the real possibility that some of our favorite heroes have been lost for good. And finally, the MCU gave us a villain that wasn't as flat as a pancake. Infinity War got my superhero excitement revived and my hope is that Avengers: Endgame finds its way to this list in 2019.
4. THE HATE U GIVE – If I had to give a One Word Takeaway for this film, it would be "honest." I'll admit this was a hard watch for me. It's a movie that finds a way to portray the ugly reality of what our current racial landscape looks like, to walk in the shoes of a young black teenager. To say this film is important is an understatement. It's a conversation starter and a perspective changer. But it's also a movie that, in the most subtle way, leaves me with a sense of hope, and it's an honest hope. It's a reminder that even though things are ugly and may always be that way, I don't have to be a part of that ugliness. I can help be a voice that changes the conversation, the perception, and the landscape.
3.  EIGHTH GRADE – This movie and The Hate U Give were neck and neck in my final rankings, and on any given day I could switch the two. Eighth Grade hits all the emotional notes for me, a guy who never cries, enough to start sobbing in the middle of the gym while on a treadmill. I confess that I don't have a middle school daughter. Currently, I'm experiencing what it's like to live with a 6 year old boy. But the truths presented in this film still resonate with me. I was that awkward kid trying to figure out who I was, caught in the middle of elementary school and high school. I am also a dad that knows those experiences are going to befall my child one day and as a dad, I can't even begin to know how to handle it. But that's okay. This film is a fantastic depiction of the beauty that can exist in the messiness of life. It's also one that leaves me feeling hopeful as a dad. Gucci!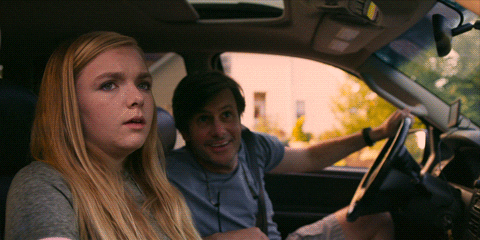 2. SPIDER-MAN: INTO THE SPIDER-VERSE – My most anticipated movie of 2018 did NOT disappoint. From the animation to the narrative to the adaption of the comic event that, in and of itself is fantastic, this film helmed by the guys behind THE LEGO MOVIE and LEGO BATMAN brought exactly what I expected and more. Spider-Verse gave me, not only a fresh take on Marvel's flagship character, but also opened the door for more stories that could come from this "spider-verse" and what that could mean for introducing more different kinds of spider characters. I would not be disappointed if I got to experience a new Spider-Verse film every holiday season. Merry Christmas to me.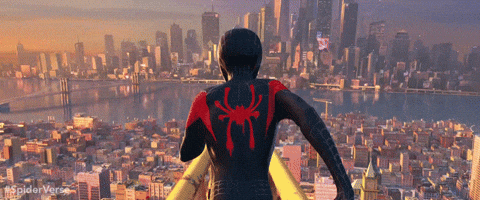 1. HEARTS BEAT LOUD – Where did THIS film come from? Had it not been for my best friend pointing me to this movie, I wouldn't have even considered it as a contender. And why would I. Independent movies have a hard time finding their way to my neck of the woods. Fortunately, I was able to see it and my goodness, I hadn't felt the way I did since Sing Street. It hits all the right notes for me. Drama, family relationships, and music. Lots of great music. Kiersey Clemons and Nick Offerman make a fantastic father/daughter combination. It's tender, funny when it needs to be, and doesn't try to be anything more than it sets out to be. Movies like this, because of their quiet demeanor are not going to get a lot of recognition, and that's sad. Nonetheless, it topped my list and I will gladly champion it as much as I can.
---
Patrick "Patch" Hicks calls Little Rock, Arkansas home with his family of four (his wife, son and three pets). When he's not podcasting, he works as a multimedia designer and is also dabbling in the art of writing and directing. You can find him floating around the web on Twitter, Facebook, and his home on the web, ThisIsPatch.com.