Rating: R / Runtime: 2 hours and 3 minutes
An action film shouldn't be compelled to live up to the heights of a "Die Hard" or the efficiency and marksmanship of a "John Wick" to be considered a blast at the cineplex. If an action film can deliver side-splitting humor, unbreakable chemistry between two characters, and flair that oozes its way into finely staged action set pieces, then you have a winning combination.  "Bad Boys" has been the standard of which buddy cop films have tried to emulate and walk in the same quality footsteps for the last 25 years. The new, and possibly final, entry in the trilogy carries on the same favorable hallmarks that will have longtime fans of the series sitting on cloud nine while also ingratiating newcomers who love stylish and intense blockbusters. Will and Martin remain the best one-two punch working in cinema hands down, and they enjoyed a deserved send off fit for living legends.
Mike Lowrey (Will Smith) and Marcus Burnett (Marcus Lawrence) are still ripping the beautiful and glossy streets of Miami even with Father Time having paid them a visit. Just when things seem set for these guys to ease their way into a life after law enforcement, Mike ends up on the wrong end of an almost successful assassination attempt that has him rethinking his legendary status within Miami PD as "Bulletproof Mike"; it gives him a sense of mortality that he hasn't gotten a drastic taste of until now. Mike wants to forge on the scorched earth path of tracking down his shooter while Marcus wants to move on from the chaos of law enforcement and settle into being a newly minted grandpa who loves watching reality television. Eventually, the two best friends realize they will need each other more than ever if they want to take down this new vicious threat who has a bit of history with Mike and is looking for bloodthirsty vengeance.
Screenwriters Chris Bremner, Peter Craig, and Joe Carnahan display ambition in crafting a story that pays homage to the Bad Boys brand while also taking some new avenues in adding deep stakes to the festivities. The humor is at a high level, dividing its time between callbacks that die-hard fans will enjoy and the gold standard of back and forth banter that Will and Martin have down to a delicate science. There are serious moments centered on the passage of time, family, mortality, death, and the old adage of "every sin has a consequence". One area of the story adds a new layer to the character of Mike Lowery and his hidden past that made him into what he is; no spoilers here, but the added dimension represents an emotional core that audiences will appreciate outside of the usual action film hijinks. We have the old guard of characters that will be familiar and a new set that adds something modern to keep the film from just being a retread of past ideas. Newcomers such as Vanessa Hudgens, Paola Núñez, Alexander Ludwig, and others do a serviceable job being more than just window dressing in the presence of Will and Martin. They aren't fully developed but don't become annoying either with their time on the screen. Kate del Castillo and Jacob Scipio carve out a place as brutal and intimidating antagonists who carry a clear purpose, and some might say justifiable reason, to carry out the mayhem and suffering they want to inflict on our main characters.
I will admit in my deepest thoughts of nostalgia that I did miss Michael Bay's high-octane overindulgent action set pieces and the massive number of explosions out of nowhere this time around, but I have no problem with the restrained efforts from the directing duo of Adil El Arbi and Bilall Fallah. The action jumps off the screen with a certain bounce that is admirable in its use of careful quick edits and some one-take shots that are very well done. If there is any word that can describe the tone of the camera movement, it has flashy written all over it. Direct jump cuts, immediate whip pans, and handheld work will keep the viewer on the edge, creating an intensity akin to a volcano ready to explode. Hand to hand combat is strong and features some striking stunt choreography, although unfortunately, it is very easy to tell when the stuntmen are on screen apart from the actors.
If this is the end for the saga of "Bad Boys", then it has a glorious and satisfying sendoff. This film is not an Oscar contender or even one that will stand the test of time to be known as a guilty pleasure, but it doesn't have to be in order to show people a fun time. Will and Martin have the special kind of hard to find chemistry that is enough to compel anyone to buy a ticket, and it upholds the prestige set by its predecessors in the buddy cop genre. "We ride together, we die together, Bad Boys for life."
---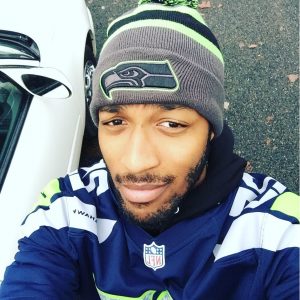 Caless Davis is a Seattle-based film critic and contributor to the Feelin' Film Podcast. He loves any discussion of film and meeting new people to engage in film discussions on any subject. You can follow him on Twitter and Instagram.