JOE KIDD (1972)
"You get to a church right now and you pray I don't see you again before this thing is done." – Frank Harlan
Eastwood returns to the genre that made him a star after a 4-film gap, and this time, the pedigree of talent is significant. Unfortunately, we can't say the same about the film.
The script for Joe Kidd, penned by the legendary Elmore Leonard, was given to Eastwood as a star vehicle for him. Cementing the pedigree behind the film's production was the addition of not only Eastwood as the titular star, but Robert Duvall as a villainous landowner and director John Sturges, who had helmed such acclaimed classics as The Great Escape and The Magnificent Seven.
Set in the early 1900s, the film centers around a former bounty hunter named Joe Kidd (Eastwood) who is reluctantly drawn into a land dispute between the rebellious Luis Chama (played by John Saxon) and the greedy land-peddler Frank Harlan (Robert Duvall). Loyalties are tested and sides are flipped as the contest develops, culminating in Kidd taking matters into his own hands to settle the conflict for good.
On a surface level, there's a lot to appreciate about Joe Kidd. There is a simple, direct narrative with a crisp and steady pace. The performances are unanimously strong (which is to be expected given the interplay of Eastwood and Duvall). Overall, the film is entertaining enough, particularly for fans of standard western genre fare. The problem is that it's largely unremarkable, which – when the pedigree of its production is this high – is no small detriment to the film's commendation. It's also relatively short for most of Eastwood's catalogue, clocking in at a mere 87 minutes, which could be a compliment to its economy of storytelling if its individual elements were more compelling.
Eastwood as a performer seems a bit pedestrian this time around, lacking either the stony subtlety of the "man with no name" or the fiery passion he brought to previous westerns like Hang 'Em High or Two Mules for Sister Sara. On-set information indicates that he was struggling with several health complications, which may have contributed to a lackluster performance, and even at his worst he delivers the appropriate gravity and charisma to be consistently watchable. Duvall is compelling, as always, but relatively under-used, with the bulk of his dramatic moments peppered through his grand introduction to the story. The characters are rather painfully underdeveloped, with stereotypical behaviors and confusing shifts in motivation.
But Joe Kidd is still pretty good. At least, it's good enough for a Saturday afternoon diversion if you're a fan of westerns and haven't checked it out yet. There are some elements to enjoy and certain moments that are undeniably entertaining (like the rather outrageous climactic moment involving a train barreling through a saloon). But the film is ultimately very benign, and given the talent driving its creation, it could – and probably should – have been excellent.
---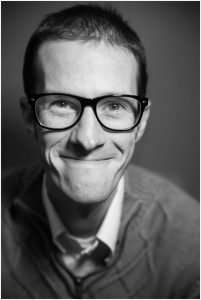 Reed Lackey is based in Los Angeles, where he writes and podcasts about film and faith. His primary work is featured on the More Than One Lesson website and podcast, as well as his primary podcast, The Fear of God (which examines the intersection between Christianity and the horror genre). Follow him on Twitter or on Facebook to receive updates on his reviews and editorials.