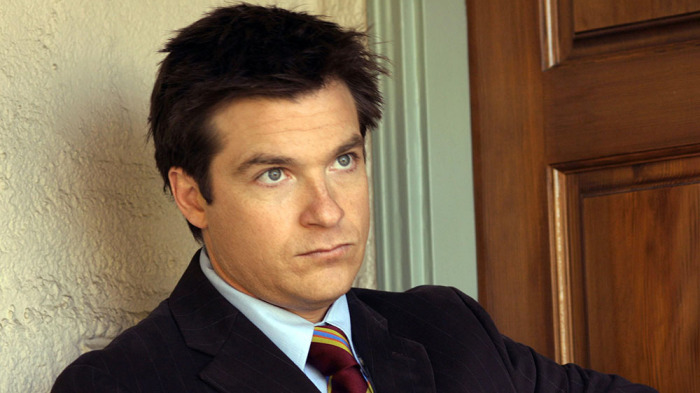 I think that a mark of a good show is its re-watchability. Sometimes I'll love something the first time, but when I have a chance to watch it over again, I have little to no interest. Some shows, like The Office, Parks and Recreation or 30 Rock for example, are shows that I can watch and enjoy, start to finish, over and over again. Then, there's the rarest of rare shows that get better every time you watch. I'm talking about Arrested Development.
I watched AD for at least the 5th or 6th time this week and I'm still blown away by it. There are set ups in season one that aren't paid off until season three. There are gags that run further than any other gags in television history. There are things that make me laugh that I can't even tell if its intentional or not (is it weird to anyone else that they refer to jelly beans as "candy beans"?) In previous viewings, I've been blown away by the intricacy of the story, enamored with the ability of Will Arnett and Jessica Walter to take over every scene they're in as Gob and Lucile, the awkward existence of Michael Cera as George Michael and the creepy energy of David Cross as Tobias. This time though, I couldn't stop admiring the straight man, Jason Bateman's Michael Bluth.
The Bluth's are wildly un-relatable. They're rich, oblivious, and as characters, they're ridiculously broad. I love each and every one of them, but I don't think I would have been able to put up with them for more than an episode or two without Michael Bluth there to keep the show grounded…sort of. Through 3 seasons and 53 episodes (the Netflix season doesn't count), whenever the rest of the Bluths threatened to take the show too far over the line into Crazy Town, Michael was there with a look or a perfectly timed quip to bring us right back down to earth. One of the biggest failings in Netflix's attempt to bring the show back for a season four in my opinion is that Michael was as nuts as the rest of his family, losing its tether to normal people altogether. In a show full of perfectly cast characters, there may have been no one more perfectly suited to the show than Jason Bateman. If you haven't seen it, I encourage you to give it a shot. If you have seen it, watch it again to rediscover its brilliance. Season five is coming in 2015 with a promise of episodes in the vein of seasons 1-3 and less season 4. Here's hoping that's the case. Arrested Development is available to stream on Netflix.
Channel Surfing:
The Arrowverse had a great week with a crazy fun episode of Supergirl involving Kara and Jonn flying a convertible to Mars, a Legends of Tomorrow that wrapped a tale about Ray Palmer's childhood into an homage to ET and The Flash introduced Elongated Man into its universe. The best news this week though? MICHAEL EMERSON IS A BAD GUY ON ARROW! His character at this point seems to be the master of manipulation that we saw in Lost's Ben Linus combined with the tech savy expertise of Person of Interest's Mr. Finch. There may have been an audible squeal of glee in my living room when he showed up. This has been a stellar season all-around for the Arrowverse, and with Emerson around, it looks like it will continue trending up. The current season of Arrow, Supergirl, The Flash, and Legends of Tomorrow can be viewed on The CW app.
Thursday night NFL football is the worst. The games are always subpar because of the quick turnaround and the matchups are typically pretty lame. The worst part though, is that because of NBC's commitment to Thursday Night Football, we don't get to see any new episodes of The Good Place or Great News until the new year. Maybe it's just sour grapes, but I hate TNF. Well, unless the Chiefs are playing. If you're like me and you can see The Good Place withdrawals in your future, check out this video taken by Kristen Bell of the rest of the cast finding out about season one's epic twist (spoilers, obvs).
I was remarking to a friend this week that out of all of my friends with kids, I don't know anyone who has ever had a baby without making it to the hospital first (not counting my slightly crazy friends who have had their kids at home on purpose). But if my calculations are correct, roughly 90% of TV children are born that way. A This Is Us flashback added Randall's oldest child to that statistic this week. It's a pretty worn out trope, but overall, it was a strong episode that made me cry so I'll forgive them for going to that well.
Oh, and The Walking Dead was awful. I'm going to need someone to spend some time in the Facebook group telling me why I should still be interested in this show.
That's all for this week. As always, if there's anything you'd like me to check out that we haven't covered, let me know in the comments or in the Facebook group. Happy viewing!
---
Jeremy Calcara is a contributing member of the Feelin' Film team. In addition watching as many movies as he can and writing reviews for Feelin' Film, Jeremy consumes an unhealthy amount of television and writes about it weekly in his Feelin' TV column.   Follow him on Facebook and Twitter  to be notified when new content is posted.