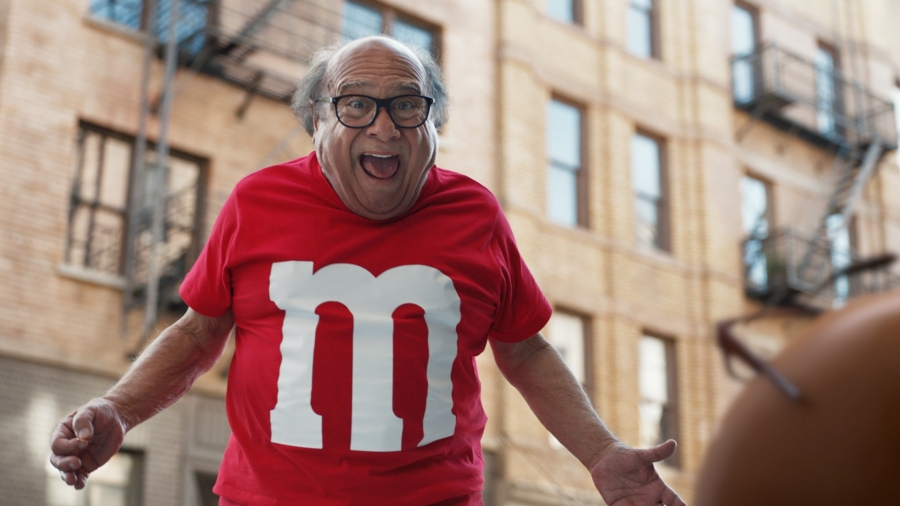 Of the 5 largest comebacks in NFL playoff history, the Kansas City Chiefs have been on the losing end of two. In 2014, Andrew Luck, the quarterback of the Indianapolis Colts, recovered a fumble by running back Donald Brown and ran it for a touchdown en route to a 28 point second half comeback. Just last month the Chiefs were defeated by the Tennessee Titans, overcoming a 21-3 deficit. At one point, Titans quarterback Marcus Mariotta threw a pass that he then caught when it was batted back in his direction and proceeded to run it into the end zone for an unlikely (and unprecedented) playoff touchdown. The last time the Chiefs won more than one playoff game in the same season, I was 12. They're 5-14 in the post season in my lifetime. It's hard to dispute this fact: the Kansas City Chiefs are cursed. I root for a cursed football franchise. Because there's very little chance that I'll ever be able to experience championship joy, I find my enjoyment of Super Bowl Sunday in tasty food and in the commercials.
Something that I find interesting is that if you look at all of the Super Bowl ads in a year, you'll often find that a theme emerges. The 2017 Super Bowl found America at the tail end of the 2016 vicious election cycle that divided the nation in ways that we had never seen before. In response, last year's ads were quite a bit more subdued than normal and advocated things like unity, tolerance and service. It was fine. Honestly, I don't remember one of them. This year though, the theme that I saw emerge was one of self-referential parody that aimed to just have a little fun. From Mountain Dew's decision to give us Morgan Freeman without actually giving us his voice (besides the little stinger at the end) to the weeks long set up of a Crocodile Dundee reboot that was actually just a tourism spot, most of these ads just wanted to cut loose and have some fun. My two favorite commercials/sets of commercials that played around with its format are the Chris Pratt Michelob ads and most everyone's pick for best commercial(s), the Tide ads.
The Michelob ad campaign is one that I haven't heard mentioned much in the reading I've done about the best commercials since the game. While the first commercial isn't anything special on its own (unless, like me, you have a large man-crush on Chris Pratt), the payoff is pretty funny as Pratt's beer commercial training ends up with him being cast as an extra in a beer commercial. What makes the campaign stand out though, is the second ad where we see the actual commercial referenced in the first ad, complete with Pratt in the background of every scene. I like a campaign that rewards you for paying attention the whole game, and this one definitely did that in spades.
The easy winner of the night was Tide, which is good because they need a PR win with all of this Tide Pod Challenge nonsense going on. 33 years ago, Apple aired it's famous 1984 ad during the third quarter of Super Bowl XVIII and it's a commercial that is still talked about in marketing classes to this day (well, at least it was in 2016, the last year I was in a marketing class). I have a feeling that this Tide campaign could be one that is talked for years to come as well. What started out as a funny-ish send up of stock Super Bowl commercials then became an unpredictable series of shorts that made you think that any other commercial could possibly be a Tide ad. It's completely brilliant. I watched every commercial for the rest of the night, regardless of the product, thinking about Tide.
And as a bonus, here's a commercial that I'll probably forget by next week, but I found it to be really, really funny when it first aired. Kudos to Sprint for breaking out of the mundane tendency of cell phone ads to simply try and up the ante of situations in which it can put a spokesman.
What were your favorite Super Bowl commercials? Sound off in the comments or in the Facebook group.
Channel Surfing:
Did you keep watching after the Super Bowl to see This Is Us? I waited until Monday because I was too busy enjoying the thought of Tom Brady having a good cry to have one of my own. Once I got around to it, the tears started flowing early and often as we finally saw the heroic way in which Jack Pearson died. It was a great episode and the final scene gave us a glimpse into where the show might go from here. This season has been great, but there has also been a long shadow cast by the inevitability of Jack's death. With that particular plot point having been revealed, I'm excited to see what's next.
I watch a lot of TV, so I can be a hard viewer to surprise. That's why I'm such a big fan of The Good Place. After a first season finale that caught me completely off guard, the show disrupted the status quo time after time in season two in ways that I didn't see coming at all. The season two finale was one of my favorites so far (Ted Danson behind a bar? Yes, please!) and set itself up for a hell of a season 3.
That's all for this week! As always, if there's anything you'd like me to check out that we haven't covered, let me know in the comments or in the Facebook group. 
---
Jeremy Calcara is a contributing member of the Feelin' Film team. In addition watching as many movies as he can and writing reviews for Feelin' Film, Jeremy consumes an unhealthy amount of television and writes about it weekly in his Feelin' TV column.   Follow him on Facebook and Twitter  to be notified when new content is posted.