DIRTY HARRY (1971)
"Being that this is a .44 Magnum, the most powerful handgun in the world and would blow your head clean off, you've gotta ask yourself one question: 'Do I feel lucky?' Well do ya, punk?" – Harry Callahan
There are two roles for which Clint Eastwood is most prominently known: the "man with no name" from the Sergio Leone westerns and "Dirty" Harry Callahan.
It's ironic, then, to consider that he not only wasn't the first choice for the role, he wasn't even among the first 10 choices. The role was offered to stars like John Wayne, Steve McQueen, Paul Newman, Burt Lancaster, and even Frank Sinatra (who was attached to it for the longest period of time prior to Eastwood). The script (originally titled Dead Right) had been bouncing through development for several years and under several different talent packages before (rumor has it) Paul Newman recommended that Warner Brothers reach out to Clint Eastwood.
Eastwood was in post-production on Play Misty for Me when the original script was sent to him, but by that time the script in development had been in several hands (including a draft by John Milius and one from Terence Malick) and Eastwood did not like the new versions as much as the original. He also insisted that Don Siegel direct the film and even approached Universal executives to get Siegel loaned out for the director's chair.
Dirty Harry is about a San Francisco police officer (and dedicated to officers who have died in the line of duty) whose nickname comes from the fact that he's always handed the "dirty" jobs no one else wants to touch. He also has a reputation for using unconventional tactics – which frequently get him and the police force into trouble – to bring criminals to justice. When he begins to close in on a serial sniper wreaking havoc throughout the city, tensions escalate and the department comes under immense scrutiny to both catch the killer and abide by the procedural guidelines. Harry is caught in the crossfire of these two objectives, and you can easily guess which one of the two he cares most about achieving.
Dirty Harry is not only a landmark, signature entry in Clint Eastwood's career, it is a landmark entry in the crime genre at large. Of the five collaborations Eastwood and Siegel had as director and star, Dirty Harry is easily Siegel's most stylish film, exploring interesting setups of shadow and color as well as experimenting with differing suspense techniques as well (which would be mimicked by countless police thrillers that followed). The character of Harry Callahan provides an opportunity for wry moments of dark humor for Eastwood ("Well do ya, punk?") and the violence is heavily intensified from his previous cop-drama, Coogan's Bluff (which Siegel also directed).
The film stirred substantial controversy in its initial release due to its perceived "ends-justify-the-means" philosophy and the violence (both of which were reasons cited by offered stars for turning down the role). But the film also sparked significant conversation about victim's rights, which was a major reason why Eastwood wanted to make the film in the first place. The social dialogue intensified around police brutality and questions of procedural responsibility as well.
And although those concerns remain vital points of conversation almost 50 years later, it's hard not to be plainly and simply impressed by how affecting of a film Dirty Harry is. While other crime thrillers from the same era have disappeared into the status of "relic", there is a vitality and a potency in Dirty Harry that still thrives. Much of that is owed to Eastwood's assured and confident performance (strapping back on the gun he left behind for two films – and taking an upgrade while he's at it), but a tremendous portion of why the film works so well is creditable to Don Siegel's approach to the picture. By this point, he and Eastwood were such a formidable collaborative machine that it's quite surprising that they wouldn't make another film together for 8 years.
It is now pretty widely known that Eastwood himself directed at least one prominent scene in Dirty Harry, and he possibly stood as a secondary directorial surrogate for Siegel on other scenes as well. But whatever cocktail this pair of creatives had drank down, it was electric by this point.
1971 saw three collaborations between Siegel and Eastwood (two of which Siegel directed and Siegel also played a small, bit role in Play Misty for Me) and all three of them are fantastic. The Beguiled is disturbing and fascinating and Play Misty for Me is a nail-biting suspense thriller, but easily the most culturally iconic (and objectively best) of the three films is the indomitable Dirty Harry. It's a standard-setting film in the cop-thriller genre and one that should not be missed by any remote fan of that brand of story.
---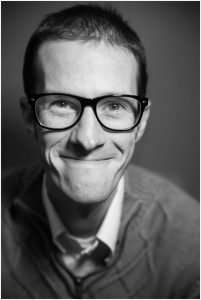 Reed Lackey is based in Los Angeles, where he writes and podcasts about film and faith. His primary work is featured on the More Than One Lesson website and podcast, as well as his primary podcast, The Fear of God (which examines the intersection between Christianity and the horror genre). Follow him on Twitter or on Facebook to receive updates on his reviews and editorials.